You're Invited to Ugly Bug Ball V
SEP Volunteer Thank-You Extravaganza
Community Advisors of the Lower Mainland and the Pacific Streamkeepers Federation invite you to Ugly Bug Ball V, June 23rd 2012.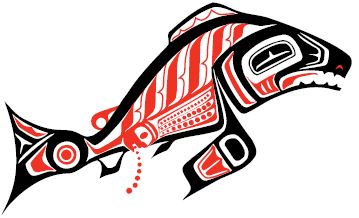 Maurice Coulter-Boisvert, Sandie Hollick-Kenyon, Mark Johnson, Joe Kambeitz, Rob Bell-Irving,Bev Bowler and Zo Ann Morten have joined together to organize a day of giving back to SEP volunteers from the Lower Fraser area. Wear your favorite fishy T-shirt or costume and come prepared to enjoy the afternoon.
Location: A Rocha's Brooksdale Environmental Centre 19353 16th Ave Surrey, BC
Agenda:
1:00 – 3:30 pm
Arrive on site, set up your display, connect with fellow lower mainland volunteers
3:30 – 4:30 pm
Gather for cake, coffee and photos
4:30 – 6:00 pm
Whine session, bocce - your choice
6:00 pm
Dinner
7:30 pm
Dessert
Sign up now! No cost to volunteers.

Photo Gallery
For More Information, please visit A Rocha Field Studies and Ecology Centre
19353 16th Ave
Surrey, BC V3S 9V2